Have you ever tried to learn to cook properly, I have as I find the idea of being able to cook things other then grilled chicken, steamed broccoli and eggs to be extremely appealing. With cooking you get to explore your creativity, have alone time, impress others and literally enjoy the sweet taste of your hard work.
Unfortunately my desire and efforts to be a master chief have not always been tasteful. I'll give you an example; Not too long ago I bought a cook book for a hundred dollars so it was not a cheap book, I picked a cool recipe took my time to go buy all the ingredients, found some time to cook it and it turned out revolting, I spat out the first bite. after various similar efforts I kinda gave up but then I discovered Chef Todd
I have to share this guy with because he is just amazing:
He is Chef Todd Mohr and he will make you a master cook with his free videos on cooking on the internet. He knows what he is talking about and he presents it all in a fun and passionate way for FREE.
Here is an example you will learn something from just this one video and there is almost 200 more to go through:
And Click on the picture below to get to the rest of his videos: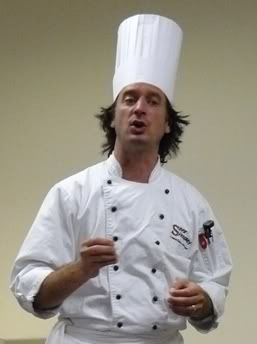 Happy Cooking
Dpak